Toledo Pool Services | Call Us Today: 419-874-1900
In-Ground Pool Maintenance & Services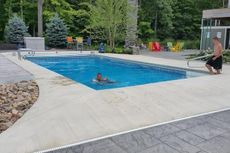 Pool Openings
Get the season started off right! There is no better way to kick off your swimming pool season than trusting the experts to do the dirty work. We have fully trained and equipped service technicians ready to tackle your swimming pool opening. The needs of our customers range from simply getting the cover off of the pool and starting the filtration system to completely cleaning the pool and balancing the water chemistry. We are able to establish a plan and pricing to suit your individual need. Our service technicians are able to diagnose any issues that may be present and offer any necessary repair options.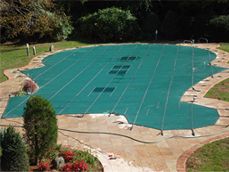 Pool Closings
Arguably the most critical aspect of swimming pool ownership is the proper closing of the pool. If done properly it will provide you with years of hassle free use. Done wrong and it can cause extensive damage and a costly repair bill to any or all components of your swimming pool. Daudelin Pool Services provides you with a thorough closing of your swimming pool giving you peace of mind knowing that you are protected.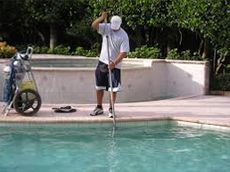 Weekly Pool Maintenance
Simply put, maintaining your swimming pool can be a huge headache! Daudelin Pool Service provides a weekly maintenance service that will ease your burden and allow you the relaxation that your swimming pool can provide. Our service technicians will visit your home once per week and thoroughly clean your swimming pool, balance your water chemistry, empty your skimmer and pump baskets, clean your filter, and check your equipment operation - all you have to do is swim!!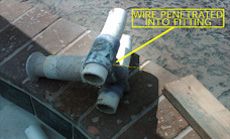 Pool Leak Detection & Repair
There are many, many areas in which a swimming pool leak can be found. Aside from leaks in the underground plumbing, we frequently find issues arising from holes in swimming pool liners, cracks in skimmer and return fittings, bad gaskets or seals in the filtration system, cracks in the swimming pool structure - just to name a few. Our experience combined with the right tools allows us the ability to locate most swimming pool leaks. We are then able to provide our customers with the available options to repair those issues.
*Subject to availability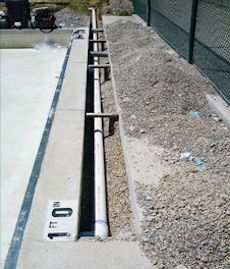 Equipment Maintenance
Pump Repair and Replacement
Filter Service and Replacement
Heater Service and Replacement
Salt Chlorine Generators
Plumbing Repair and Replacement
System Automation
LED Lighting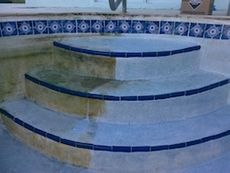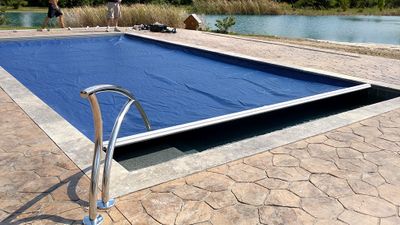 Automatic pool cover and designer handrail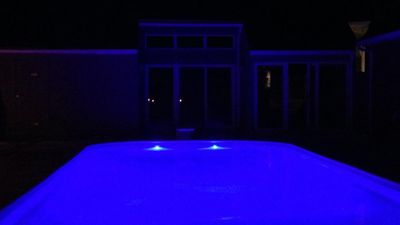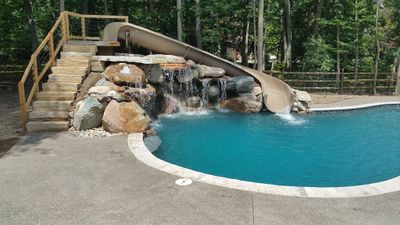 Hand crafted stone waterfeature with multiple waterfalls and custom slide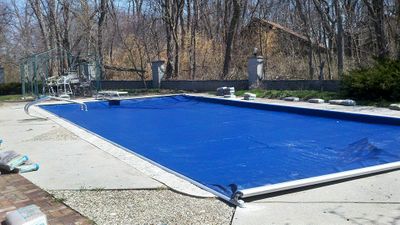 Auto cover installation on existing swimming pool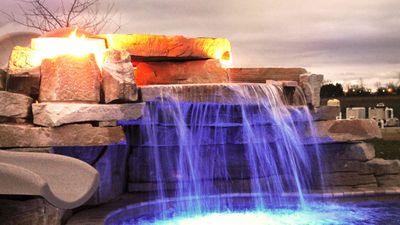 Hand crafted stone waterfall with custom slide and automated fire features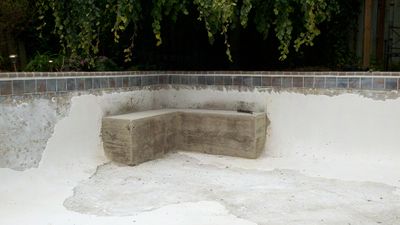 Gunite renovation add a bench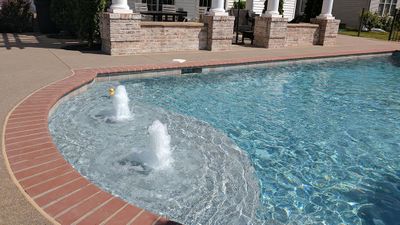 Pentair color vision LED bubblers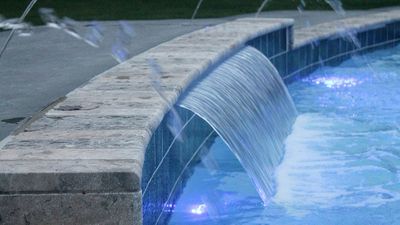 Pentair magic falls sheer descent & deck jets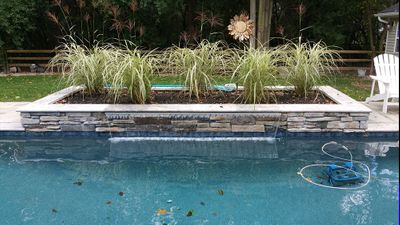 Pentair magic falls integrated into raised gunite planter