we service in-ground residential pools
Pool Services We Provide Include:
Remodeling a swimming pool can, in some cases, be more challenging than new construction. Don't expect most pool builders or service companies to have the expertise or know-how to remodel/ renovate your pool properly.
Remodeling/renovation can run the gamut from structural repair to cosmetic changes. Understanding the cause of problems that may exist is critical to successfully correcting a bad condition. Even a seemingly straightforward tile or coping upgrade can look like a patch job if not executed properly. Choose Daudelin Pools for your renovation, not some one-employee service company or volume builder. We have decades of experience remodeling/renovating pools and have seen just about everything you can imagine.
Pool Liner Replacements
We obtain precise measurements of pools of any shape and size: All of our liners are custom-manufactured to fit each individual pool and all are made with North American-made vinyl. Our in-house liner replacement crews have nearly 100 years in cumulative experience. We have proven to excel in all levels of liner replacement – from simple, cut and dry, liner replacements to severe structural repairs to concrete and plumbing repairs. We begin each and every process be sending a highly experienced member of our team for an initial meeting with our clients to visually assess each swimming pool and provide the home-owner with a detailed evaluation of their swimming pool, including the costs involved. Once an agreement is reached we will then obtain precise measurements of each individual swimming pool so that we can have a liner custom manufactured to fit the swimming pool. Extreme caution is then taken in our preparation process to ensure the highest quality liner installation. All of these steps ensure the finest, longest lasting liner replacements available.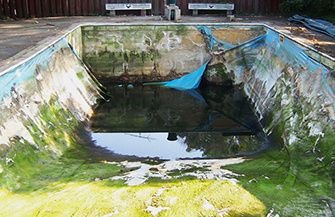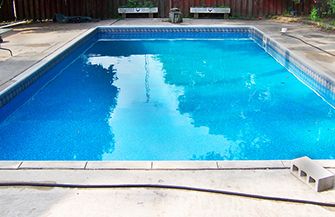 Pool Coping and Tile Renovation
The perimeter waterline tile and coping that cap the wall structure of your in ground gunite/shotcrete swimming pool are an integral part of your swimming pool. Whether you are looking to replace the pool coping and tile to maintain the structural integrity of your swimming pool or you are looking to modernize your back yard, Daudelin Pools provides our service area with the expertise needed to achieve your goal. When we renovate your swimming pool we employ a unique method of installation in which we completely rebuild the top of the pool wall prior to installation of the new coping and tile. This ensures that the new materials are set on a structurally sound substrate and eliminates the need to 'patty set' your new finishes, giving you the highest quality and most durable product available. We offer a variety of coping options ranging from fired clay brick to several natural stone options such as travertine, granite, slate, sandstone, and limestone. Swimming pool tile is offered in hundreds of colors and styles.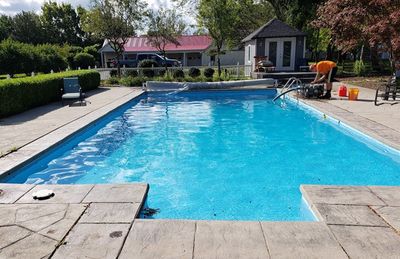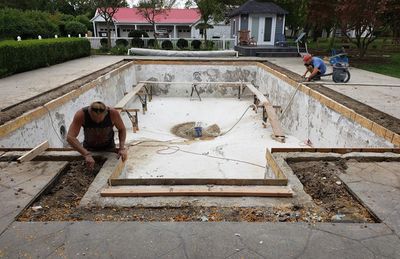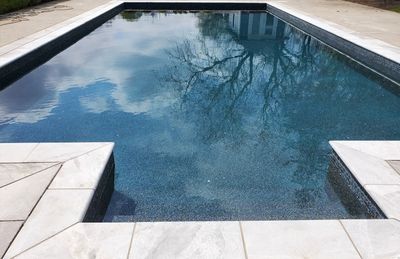 Pool Surface Renovation
The interior surface finish of your gunite/shotcrete swimming pool is arguably the second most important element of your swimming pool, next to the structure itself. Your swimming pool surface serves a dual purpose in that it waterproofs the interior structure as well as provides the aesthetic of your backyard environment. There are many pool surfaces on the market and they can all appear to be quite similar on the 'surface'.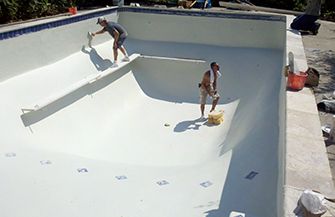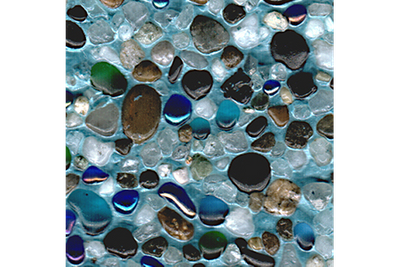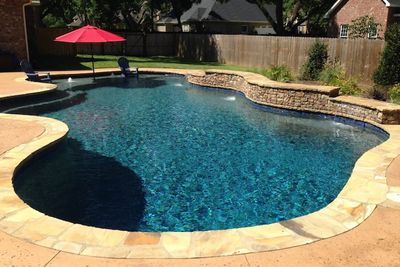 You don't have to imagine your incredible outdoor escape, now you can see it for yourself!
With the NPT Backyard app, design and see the pool of your dreams right in your own backyard.
Design your new pool or remodel your existing one by choosing your favorite tile, coping, finishes and decking then use the augmented reality feature to see the pool of your dreams right in your backyard!
Structural Cracks
All cracks in a pool have a root cause – and its important to diagnose the root cause for the cracking to determine the best course for repair. By assessing the location of the crack along with the degree of its visible opening and length, we can form a hypothesis on the root cause – but those surface evaluations can be deceiving. Often, what looks like an insignificant surface crack, can turn out to be far more serious. You can't know for sure what the cause for the crack is until you open up the impacted area and take a direct look beneath the surface. Once the root cause is determined our team can share options with you for repair and immediate estimation of cost and time.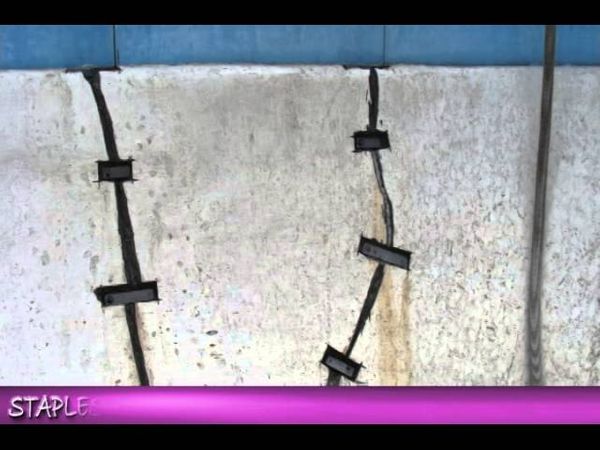 Daudelin Pools: Structural Crack Repair
A brief photographic description of how to properly repair structural cracks in a gunite/concrete in ground swimming pools.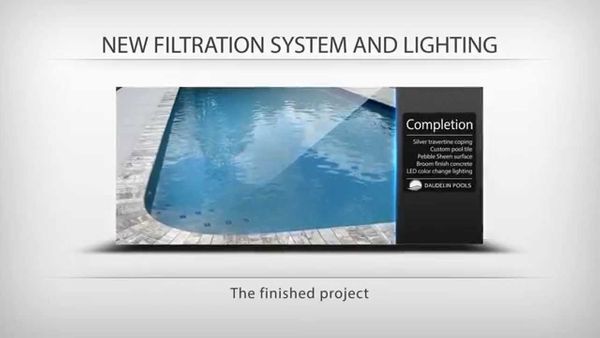 Daudelin Pools: Featured Renovation Project
Installation of an entirely new swimming pool inside an existing pool. The old pool was in such disrepair that this was the only solution. Features include Travertine pool coping, Pebble Sheen finish and a new concrete deck.