Pool Construction Options
Gunite Swimming Pool Construction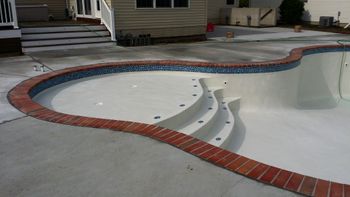 Gunite - Call For Availability
The phrases 'concrete swimming pool' and 'gunite swimming pool' are used conversationally to describe the process of constructing a swimming pool through one of two methods - gunite or shotcrete. There has been and will always will be very biased opinions for each process, likely based on what an individual contractor is selling. We encourage you, the consumer, to know what you are getting prior to making the financial commitment that a new pool presents.
At Daudelin Pools, we've chosen to construct our swimming pools using the Gunite application process. Our installers have decades of training in the art of Gunite swimming pool construction. We will bring the raw materials used for the construction of your swimming pool to your home and, with the use of machinery specifically designed for this purpose, will mix and batch the materials on site according to your project. This affords us the ability to control the material being used based your individual project. We cater to those who appreciate the value of a quality installation along with a high level of personal service and accordingly we build our swimming pools using the highest quality techniques available.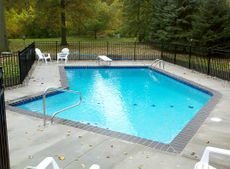 Commonly referred to as plaster. The most commonly used surface for residential pools and the least costly of our options.
Plaster is a mix of white cement, white sand and water.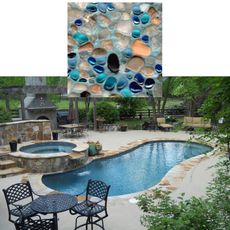 To upgrade your pool aesthetic, you can opt to incorporate a Wet Edge Finish. These cutting-edge aggregate finishes are durable and beautiful at the same time. All Wet Edge finishes are handcrafted and custom-made for each swimming pool. Samples and color choices are available to be seen in person by appointment in our home office. Read More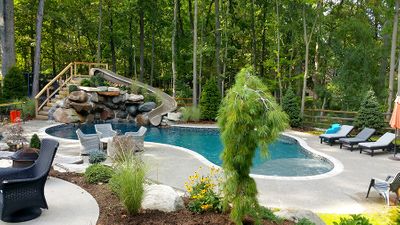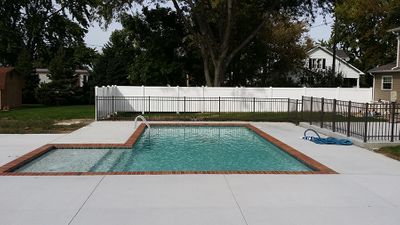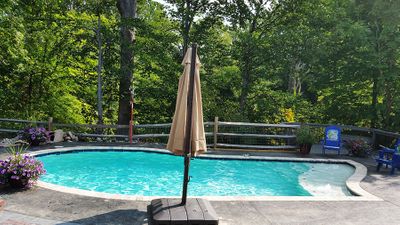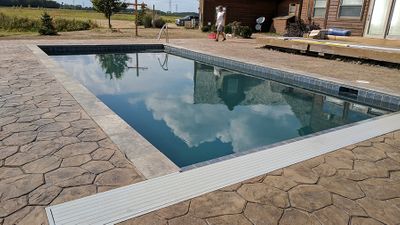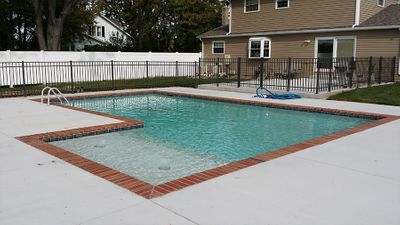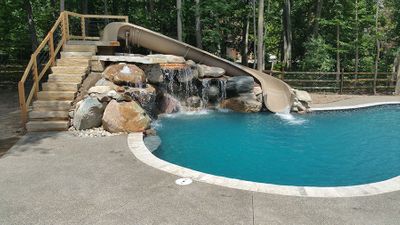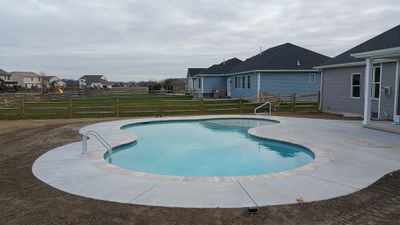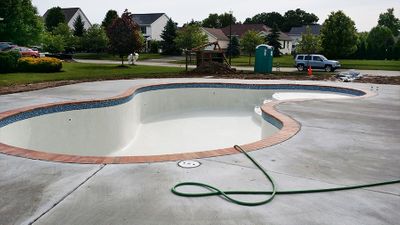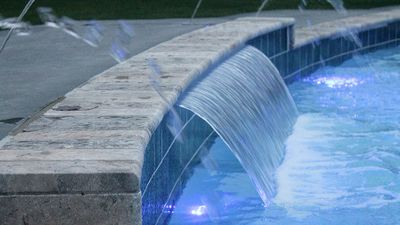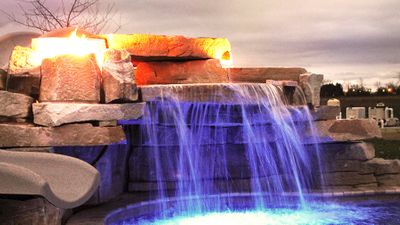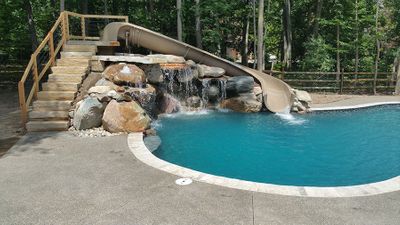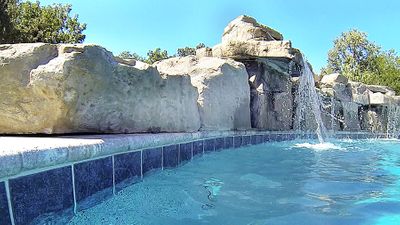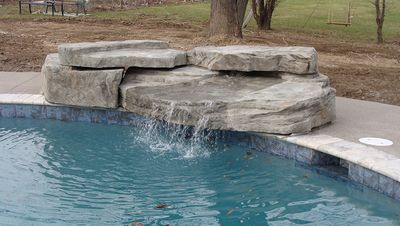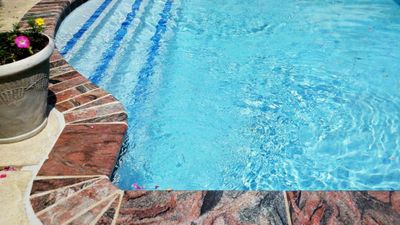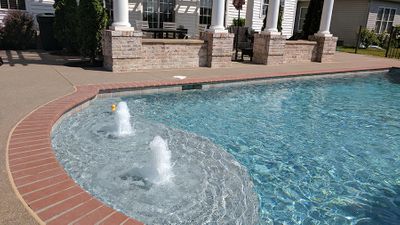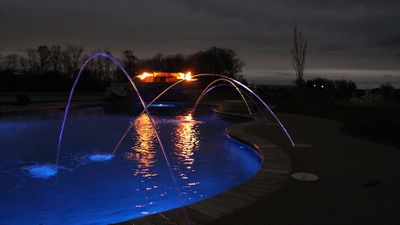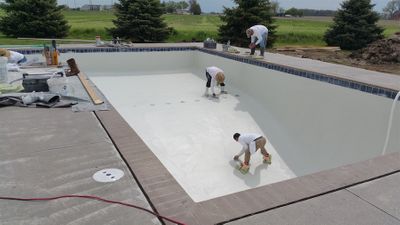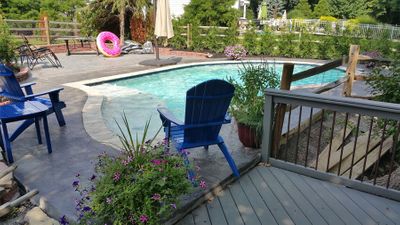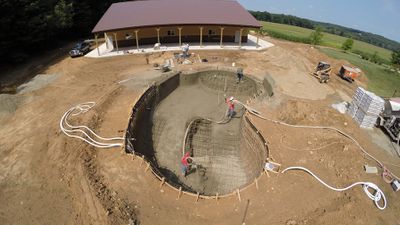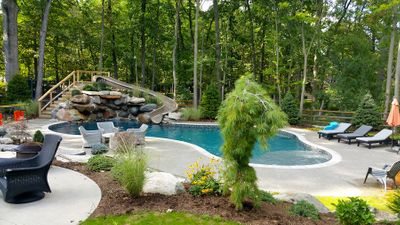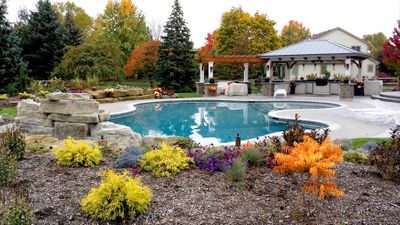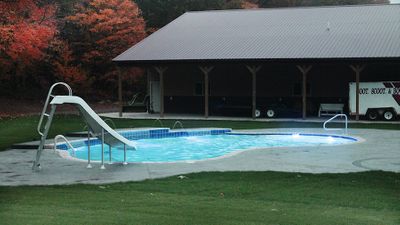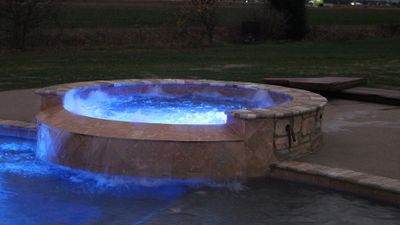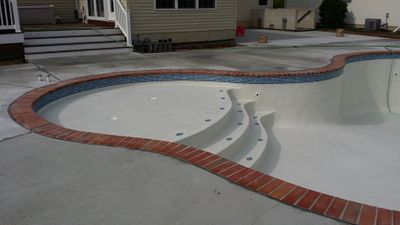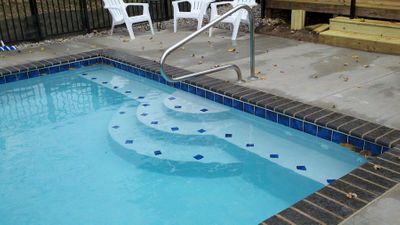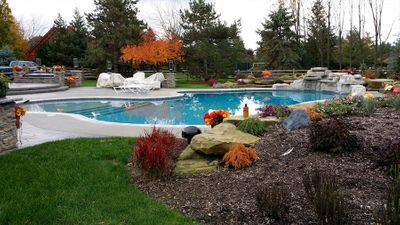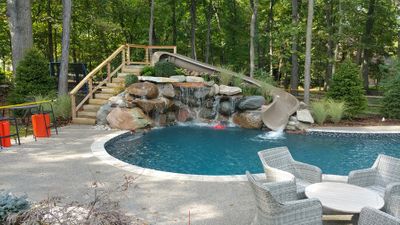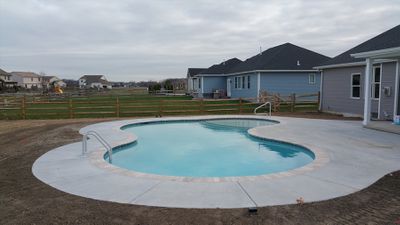 Daudelin Pools Featured Project: Free Form Gunite Pool Installation